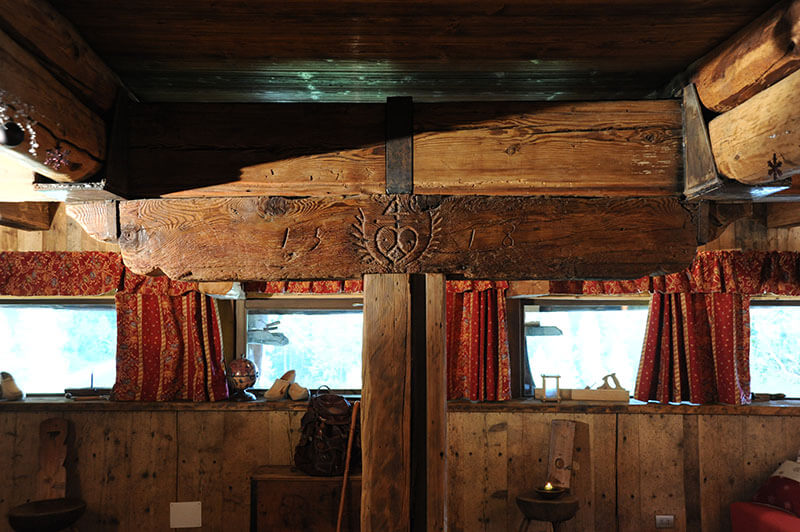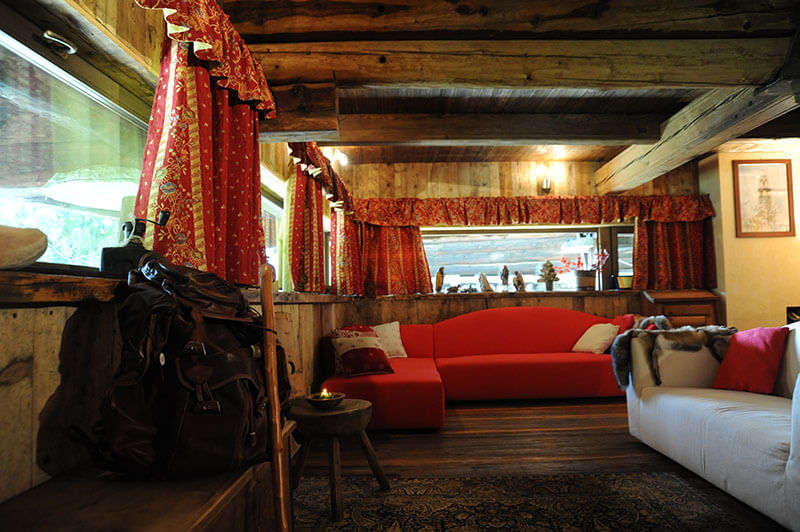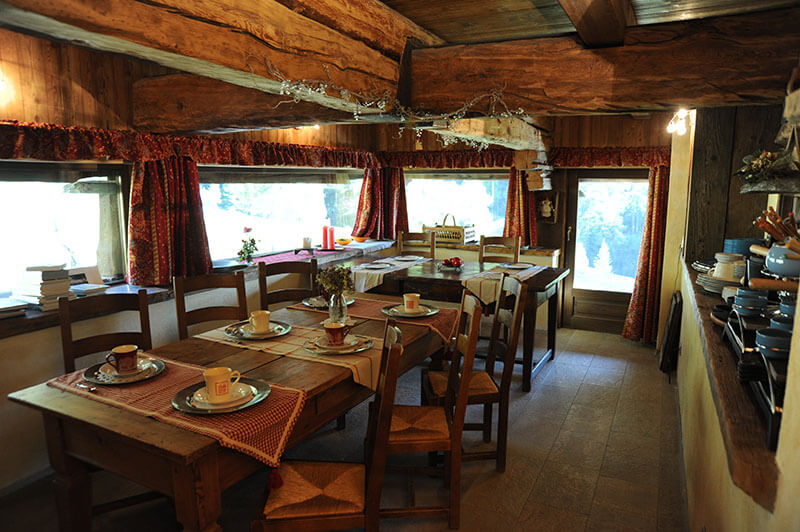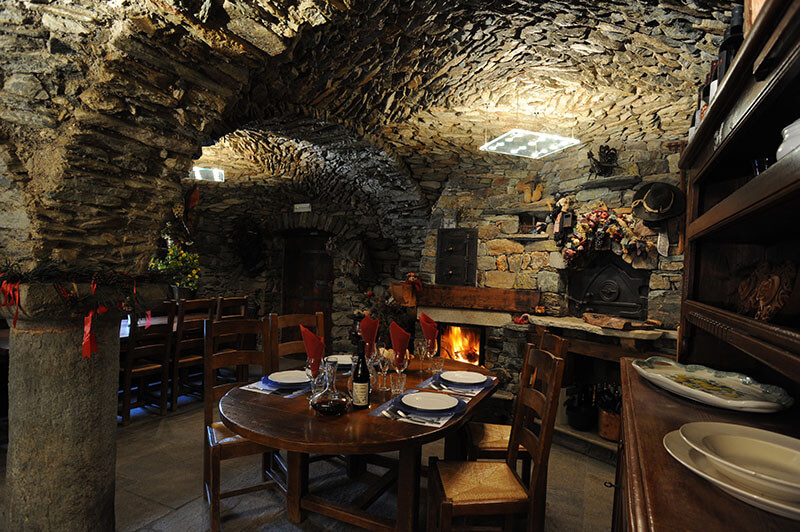 1518
The story of StadelSoussun starts from there. This engraving on one beam of support in the mainroom tells us when the ancient rascard wasbuilt.
Architecture
The building has come tous trough time without changing its original appearence. This has been possiblethanks to constant renovation and mantainance. Now you can admire an intactexample of alpine rural architecture.
Living spaces
There are three mainspaces in the ancient lodge. At thelower level the restaurant, with its magnificent stone vaults. The mezzaninelevel hosts the reception, the lounge and the breakfast room. The rooms arelocated at the first floor, in the ancient Ciamberal.
Position
Stadel Soussun lies in a small valley above the town of Champolucand is easily accessible from the top of the Crest cable car. A walking tracktakes from the cable station to the village, through a beautiful pine wood withwonderful views of Monte Rosa and Matterhorn. In winter the track becomes asnow slope that connects the village to Monterosa ski domain.