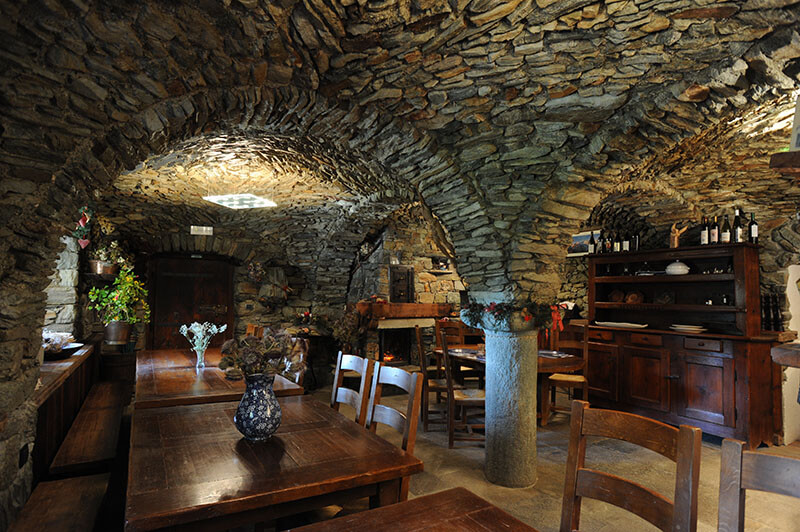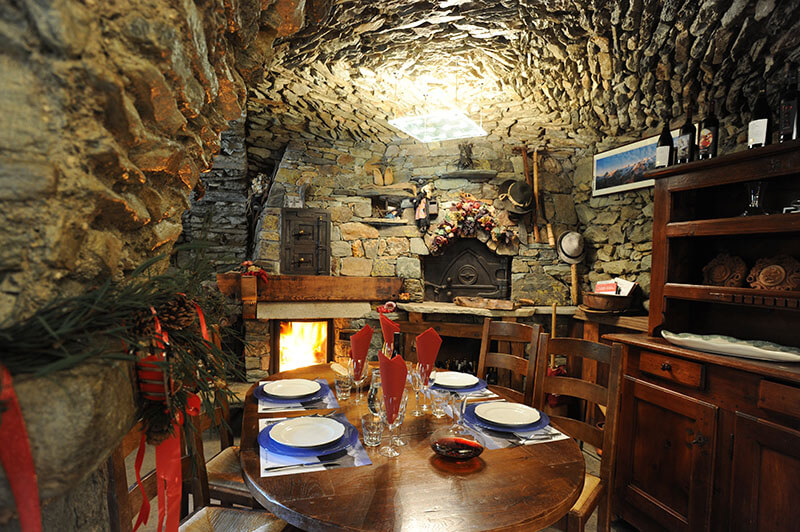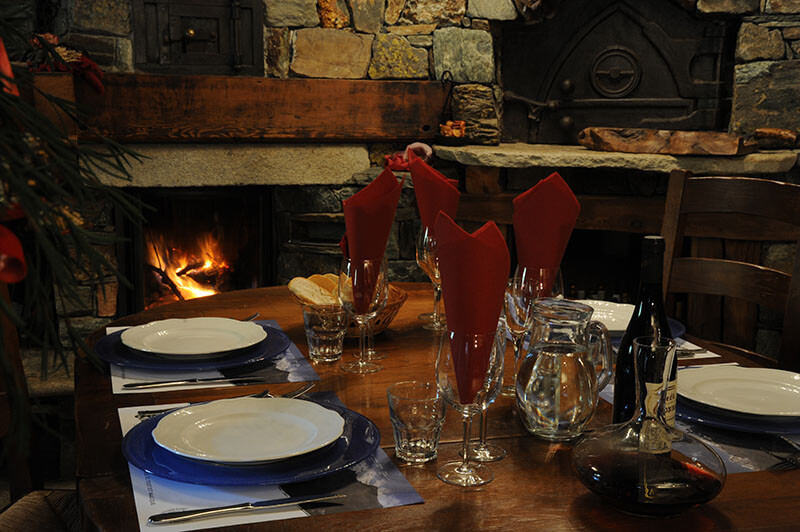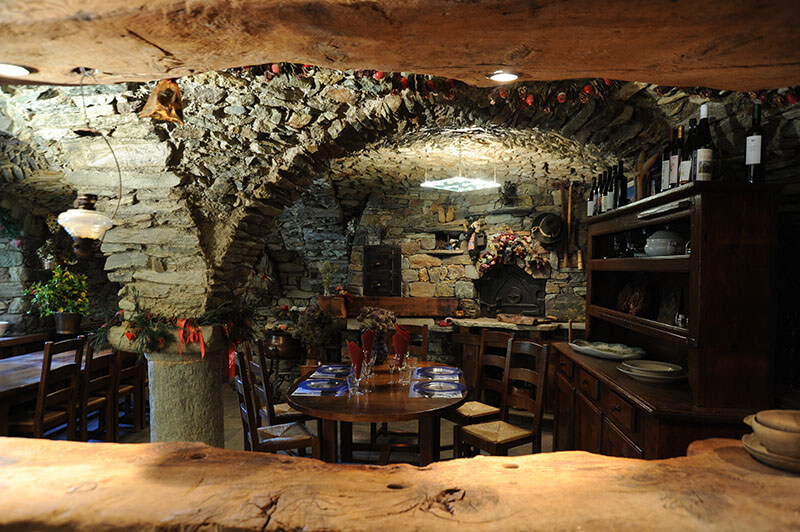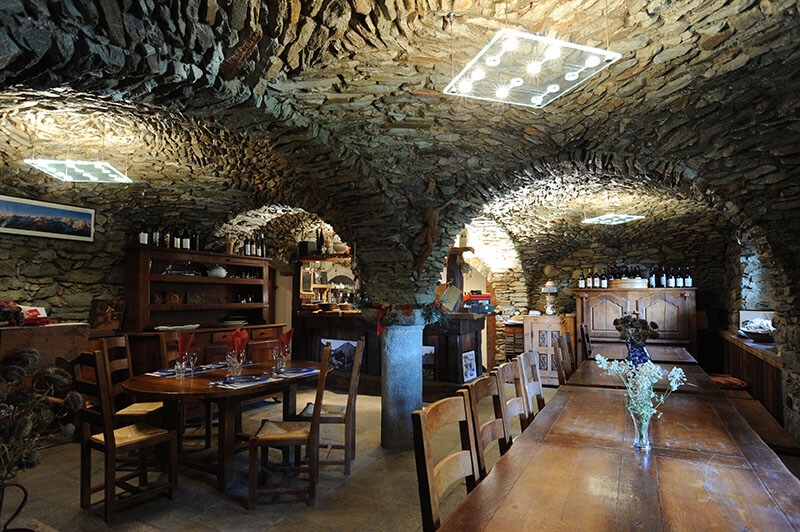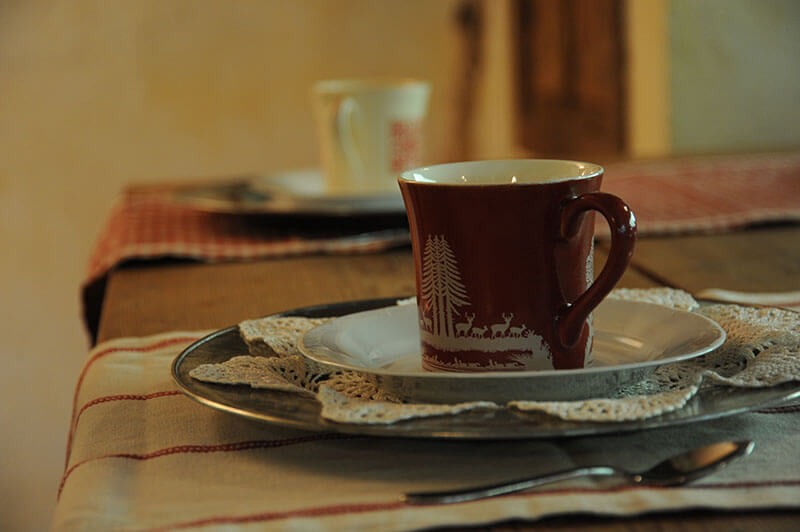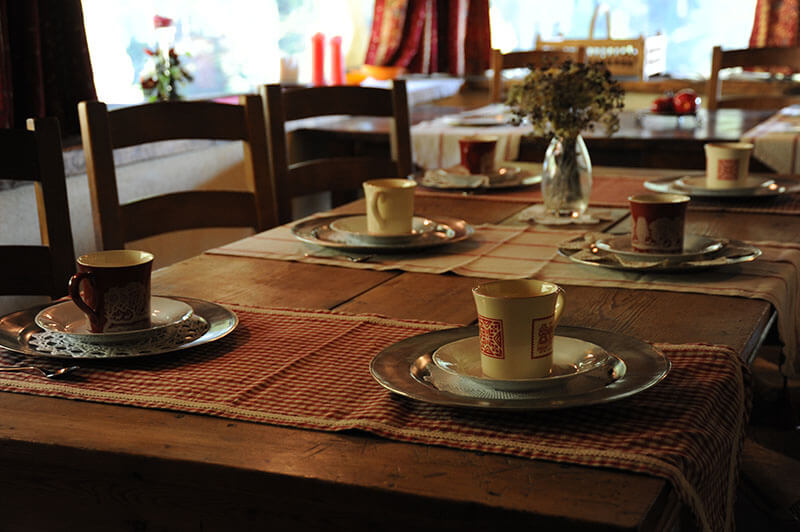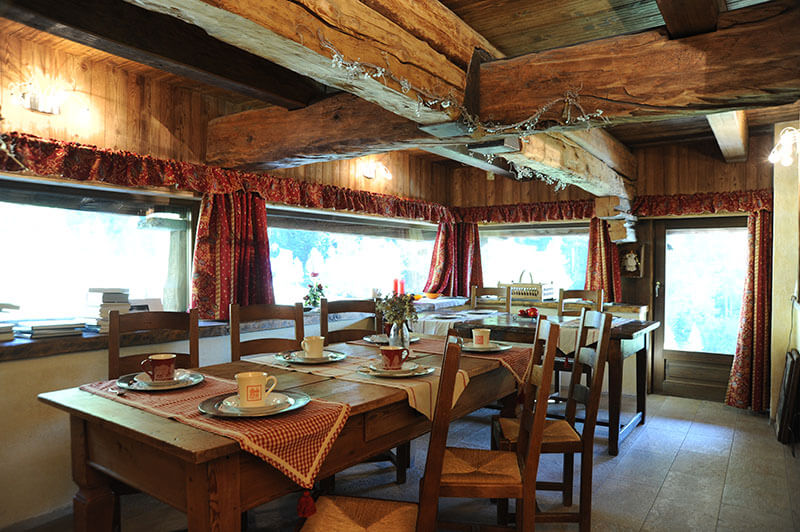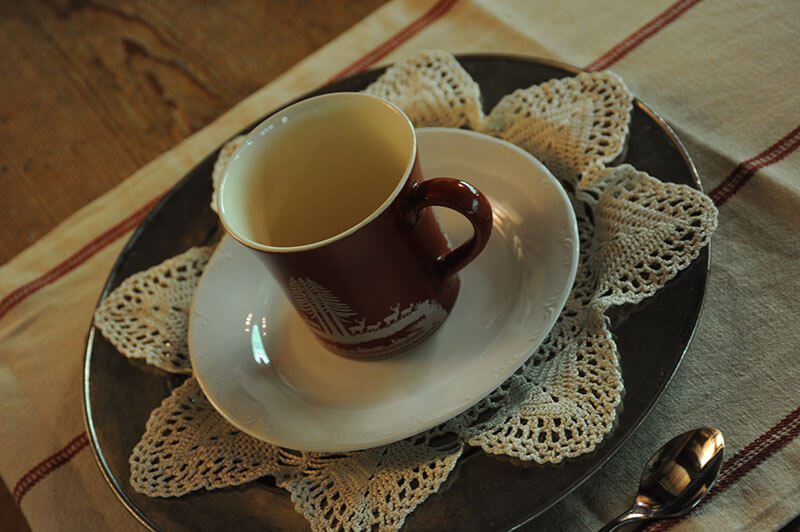 The restaurant is located in the basement of the chalet, with thepeculiar stone vaults, the wood and the fireplace that create a unique mood.
The cosy alpine atmosphere is perfect for a ski break, a romanticrendez-vous or a funny night with friends. The restaurant is right on theslopes and you can easily reach by ski or with a confortable snowcat ride bynight.
The cuisine is a perfect mix of local tradition andsophistication, all the typical dishes come toghether wiht a wide selection ofwines personally selected by the owner.